Life in orbit going in the right direction.
Doctor, mom, astronaut and maker extraordinaire are just a few words to describe Karen Nyberg.
Her bio reads like your typical dream astronaut, both competent and capable.  But it is her Pinterest page where she shows how outstanding she really is.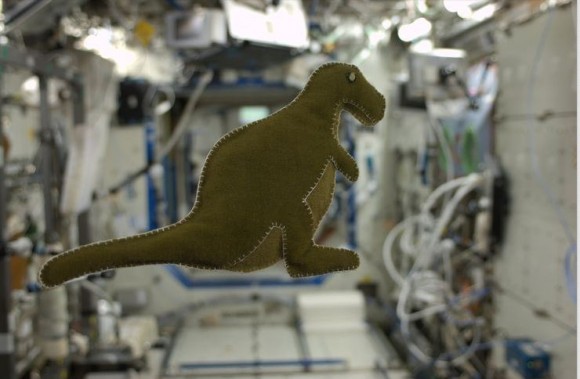 Credit: Karen Nyberg.
While on her latest trip to the ISS, Karen made this dinosaur for her 3-year old son, in space…without a sewing machine…and no fabric store.  Just an idea and determination.
She created the dino from reclaimed velcro-like fabric that lines the Russian food containers (normally delivered to the ISS and then burned up in the atmosphere) and stuffed it with scraps from a used t-shirt.  Now that's thinking outside the box.
Karen has now set the bar for upcycling, recycling, making and crafting all in on fell swoop.
Pure genius.
As one commenter on Pinterest said, "How awesome to have someone promoting/demonstrating crafting, science and education and…
View original post 152 more words