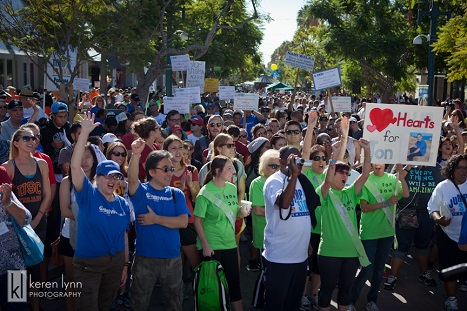 This Saturday I will join thousands of Angelinos participating in NAMIWalks Los Angeles County 2014–the county's largest event to support mental health and fight the stigma people affected by mental illness and their families face every day. The money we raise will fund NAMI's many free support and education programs for families and individuals living with mental illness.
Mental health is a vital part of overall health and important to our community. It is inspiring for people of all ages, races and backgrounds to come together each year to demonstrate compassion and understanding–a sentiment that extends throughout the year and benefits all.
If you would like to support me in the walk, and more importantly, NAMI, please consider donating. It's easy to do. Just CLICK HERE to be directed to my NAMIWalks page.
If you do not yet know, "NAMI" is the acronym for the National Alliance on Mental Illness, is a grass roots, self help, support and advocacy organization dedicated to improving the lives of families who have relatives with a brain disorder (mental illness). This includes the families of persons diagnosed with a mental illness, relatives, caregivers and friends, mental health professionals, and all who share NAMI's vision and mission.
Related articles