Looking for a good SFF book, short or long? Here are the descriptions of the new Hugo Award finalists in the Best Novel and Best Novella categories. For more, click on the book cover images for a link to each work's Goodreads page, which includes buy links for print, e-book, or audio copies, if available.
Best Novel
Ancillary Mercy by Ann Leckie (Orbit)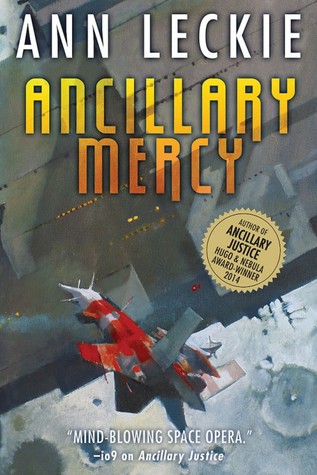 For a moment, things seem to be under control for the soldier known as Breq. Then a search of Atheok Station's slums turns up someone who shouldn't exist – someone who might be an ancillary from a ship that's been hiding beyond the empire's reach for three thousand years. Meanwhile, a messenger from the alien and mysterious Presger empire arrives, as does Breq's enemy, the divided and quite possibly insane Anaander Mianaai – ruler of an empire at war with itself.
Anaander is heavily armed and extremely unhappy with Breq. She could take her ship and crew and flee, but that would leave everyone at Athoek in terrible danger. Breq has a desperate plan. The odds aren't good, but that's never stopped her before.
The Cinder Spires: The Aeronaut's Windlass by Jim Butcher (Roc)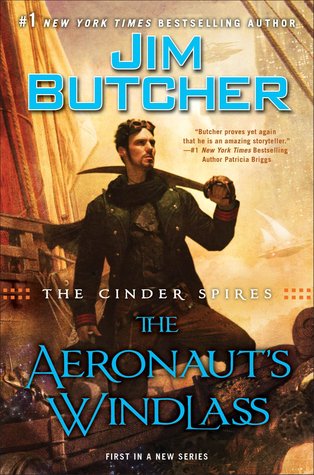 Since time immemorial, the Spires have sheltered humanity, towering for miles over the mist-shrouded surface of the world. Within their halls, aristocratic houses have ruled for generations, developing scientific marvels, fostering trade alliances, and building fleets of airships to keep the peace.
Captain Grimm commands the merchant ship, Predator. Fiercely loyal to Spire Albion, he has taken their side in the cold war with Spire Aurora, disrupting the enemy's shipping lines by attacking their cargo vessels. But when the Predator is severely damaged in combat, leaving captain and crew grounded, Grimm is offered a proposition from the Spirearch of Albion—to join a team of agents on a vital mission in exchange for fully restoring Predatorto its fighting glory.
And even as Grimm undertakes this dangerous task, he will learn that the conflict between the Spires is merely a premonition of things to come. Humanity's ancient enemy, silent for more than ten thousand years, has begun to stir once more. And death will follow in its wake…
The Fifth Season by N.K. Jemisin (Orbit)
This is the way the world ends. Again.
Three terrible things happen in a single day. Essun, a woman living an ordinary life in a small town, comes home to find that her husband has brutally murdered their son and kidnapped their daughter. Meanwhile, mighty Sanze — the world-spanning empire whose innovations have been civilization's bedrock for a thousand years — collapses as most of its citizens are murdered to serve a madman's vengeance. And worst of all, across the heart of the vast continent known as the Stillness, a great red rift has been torn into the heart of the earth, spewing ash enough to darken the sky for years. Or centuries.
Now Essun must pursue the wreckage of her family through a deadly, dying land. Without sunlight, clean water, or arable land, and with limited stockpiles of supplies, there will be war all across the Stillness: a battle royale of nations not for power or territory, but simply for the basic resources necessary to get through the long dark night. Essun does not care if the world falls apart around her. She'll break it herself, if she must, to save her daughter
Seveneves: A Novel by Neal Stephenson (William Morrow)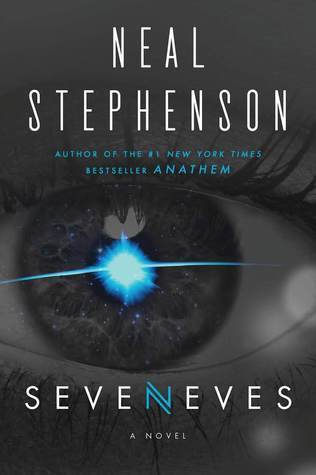 A catastrophic event renders the earth a ticking time bomb. In a feverish race against the inevitable, nations around the globe band together to devise an ambitious plan to ensure the survival of humanity far beyond our atmosphere, in outer space.
But the complexities and unpredictability of human nature coupled with unforeseen challenges and dangers threaten the intrepid pioneers, until only a handful of survivors remain . . .
Five thousand years later, their progeny—seven distinct races now three billion strong—embark on yet another audacious journey into the unknown . . . to an alien world utterly transformed by cataclysm and time: Earth.
Uprooted by Naomi Novik (Del Rey)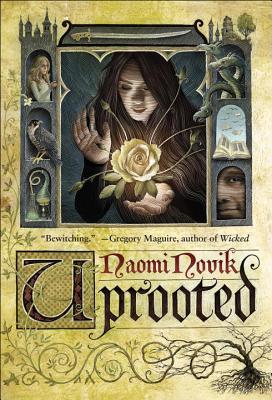 "Our Dragon doesn't eat the girls he takes, no matter what stories they tell outside our valley. We hear them sometimes, from travelers passing through. They talk as though we were doing human sacrifice, and he were a real dragon. Of course that's not true: he may be a wizard and immortal, but he's still a man, and our fathers would band together and kill him if he wanted to eat one of us every ten years. He protects us against the Wood, and we're grateful, but not that grateful."
Agnieszka loves her valley home, her quiet village, the forests and the bright shining river. But the corrupted Wood stands on the border, full of malevolent power, and its shadow lies over her life.
Her people rely on the cold, driven wizard known only as the Dragon to keep its powers at bay. But he demands a terrible price for his help: one young woman handed over to serve him for ten years, a fate almost as terrible as falling to the Wood.
The next choosing is fast approaching, and Agnieszka is afraid. She knows—everyone knows—that the Dragon will take Kasia: beautiful, graceful, brave Kasia, all the things Agnieszka isn't, and her dearest friend in the world. And there is no way to save her.
But Agnieszka fears the wrong things. For when the Dragon comes, it is not Kasia he will choose.
Best Novella
Binti by Nnedi Okorafor (Tor.com)
Her name is Binti, and she is the first of the Himba people ever to be offered a place at Oomza University, the finest institution of higher learning in the galaxy. But to accept the offer will mean giving up her place in her family to travel between the stars among strangers who do not share her ways or respect her customs.
Knowledge comes at a cost, one that Binti is willing to pay, but her journey will not be easy. The world she seeks to enter has long warred with the Meduse, an alien race that has become the stuff of nightmares. Oomza University has wronged the Meduse, and Binti's stellar travel will bring her within their deadly reach.
If Binti hopes to survive the legacy of a war not of her making, she will need both the gifts of her people and the wisdom enshrined within the University, itself – but first she has to make it there, alive.
The Builders by Daniel Polansky (Tor.com)
A missing eye.
A broken wing.
A stolen country.
The last job didn't end well.
Years go by, and scars fade, but memories only fester. For the animals of the Captain's company, survival has meant keeping a low profile, building a new life, and trying to forget the war they lost. But now the Captain's whiskers are twitching at the idea of evening the score.
Penric's Demon by Lois McMaster Bujold (Spectrum)
On his way to his betrothal, young Lord Penric comes upon a riding accident with an elderly lady on the ground, her maidservant and guardsmen distraught. As he approaches to help, he discovers that the lady is a Temple divine, servant to the five gods of this world. Her avowed god is The Bastard, "master of all disasters out of season", and with her dying breath she bequeaths her mysterious powers to Penric. From that moment on, Penric's life is irreversibly changed, and his life is in danger from those who envy or fear him.
Set in the fantasy world of the author's acclaimed novels THE CURSE OF CHALION, PALADIN OF SOULS and THE HALLOWED HUNT, this novella has the depth of characterization and emotional complexity that distinguishes all Bujold's work.
Perfect State by Brandon Sanderson (Dragonsteel Entertainment)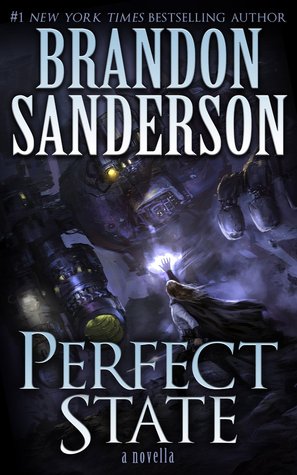 From the author of Legion and the #1 New York Times bestselling Stormlight Archive comes an action-filled novella about privilege, culture clash, and expectations.
God-Emperor Kairominas is lord of all he surveys. He has defeated all foes, has united the entire world beneath his rule, and has mastered the arcane arts. He spends his time sparring with his nemesis, who keeps trying to invade Kai's world.
Except for today. Today, Kai has to go on a date.
Forces have conspired to require him to meet with his equal—a woman from another world who has achieved just as much as he has. What happens when the most important man in the world is forced to have dinner with the most important woman in the world?
Slow Bullets by Alastair Reynolds (Tachyon)
A vast conflict, one that has encompassed hundreds of worlds and solar systems, appears to be finally at an end. A conscripted soldier is beginning to consider her life after the war and the family she has left behind. But for Scur—and for humanity—peace is not to be.
On the brink of the ceasefire, Scur is captured by a renegade war criminal, and left for dead in the ruins of a bunker. She revives aboard a prisoner transport vessel. Something has gone terribly wrong with the ship.
Passengers—combatants from both sides of the war—are waking up from hibernation far too soon. Their memories, embedded in bullets, are the only links to a world which is no longer recognizable. And Scur will be reacquainted with her old enemy, but with much higher stakes than just her own life.
Related articles