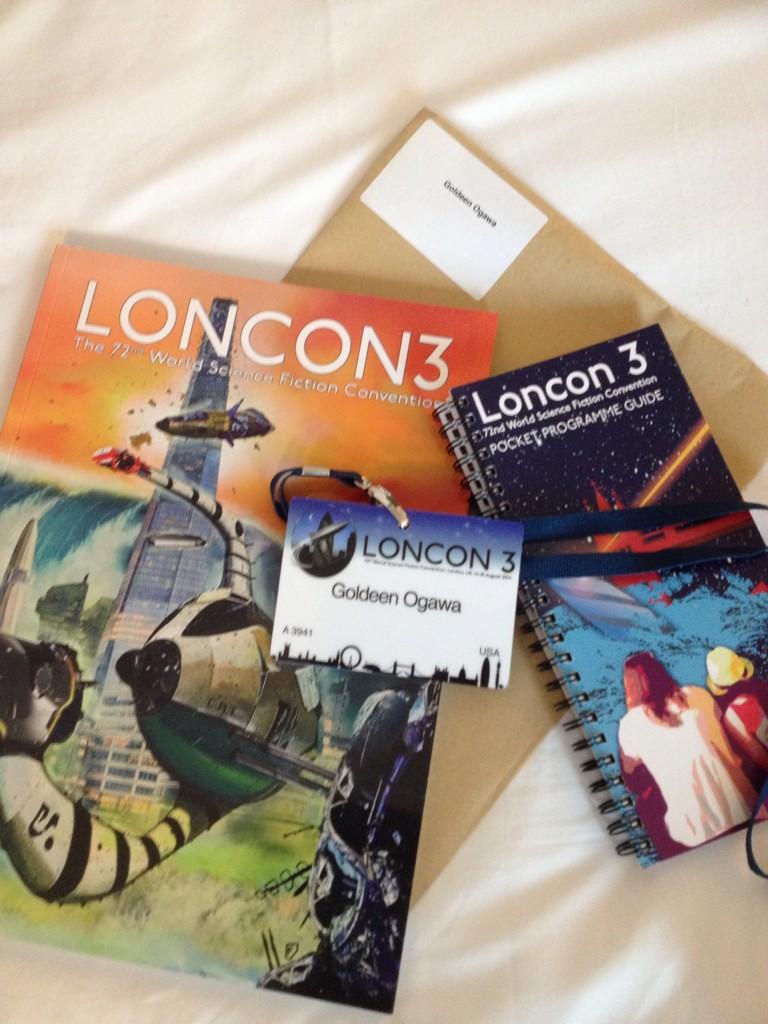 Science Fiction and Fantasy invades London this week with the World Science Fiction Conference — LonCon3.
There is something for everyone at this 72nd World Science Fiction Convention.
Literature: The space where readers and writers get together to share their love of books from around the world and across theme and genre.
Media: We will look at recent trends that tie together a range of works; trace out traditions across the decades; explore emergent themes and tropes we've come to expect from our TV and film; and think critically about how and why media SF works (or doesn't).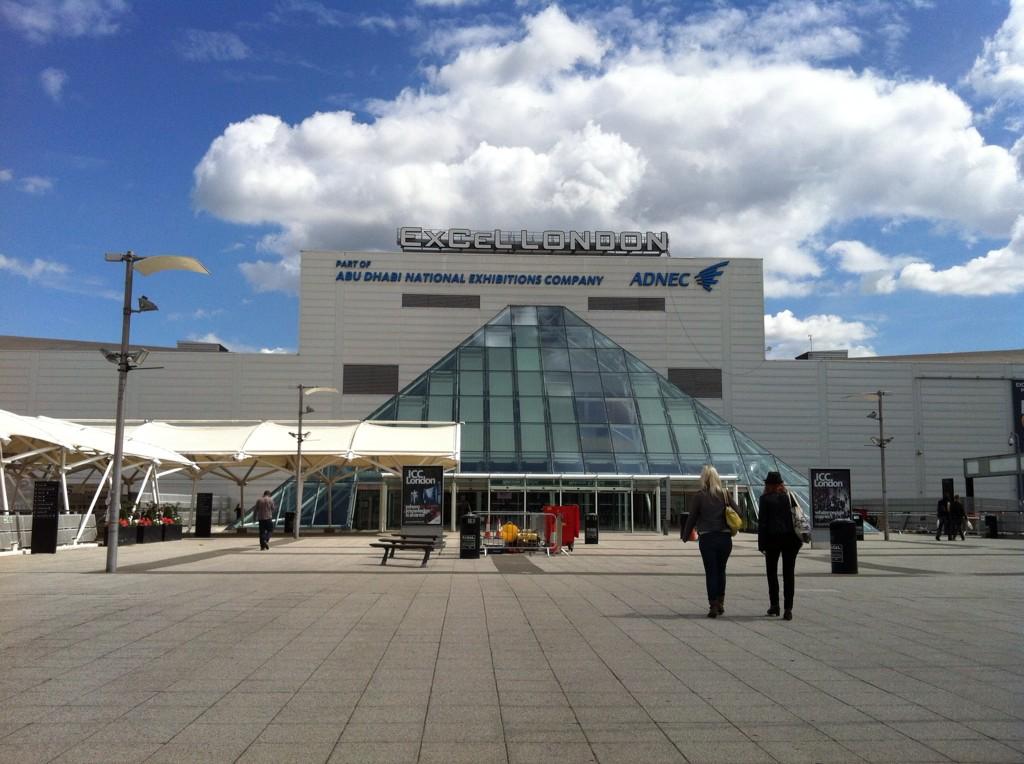 Science: Up-to-date science, delivered by world experts in their fields. Thorny scientific and real-world issues discussed by knowledgeable panelists. The relationship between science and science fiction explored by great writers, great scientists and by those experienced in both.
Comics and graphic novels: Plans are afoot for key note talks, children's workshops, and panel discussions that explore the rich tradition of sequential art worldwide and how it is likely to evolve in the future.
Young Adult: Programming aimed at teens, children, and adults, exploring the creativity and excitement of YA literature.
Fandom (Traditional and Transformative): We will be embracing all fan cultures, fan histories, fan communities, fan productions, fan consumers, and fan traditions in different kinds of fandoms across London, the UK, Europe, and the world.
Manga and Anime: Manga and anime will be discussed separately from each other and together and in connection with other types of media and comics. The art, culture, and fan elements will be explored as well as workshops offered and thematic discussions taking place with fans, artists, and scholars.
Costuming, Cosplay and Style: Since Worldcon began we have enjoyed the Masquerade and this year we will be continuing this tradition with "how to" and discussion sessions about costuming in the traditional Worldcon sense and the newer construct of cosplay.

Music: A series of discussions and events related to music and science fiction.
Film Screenings: An international programme of smart, challenging, story-led science fiction film.
Filk: This is where to go to see and hear professional musicians, soon-to-be professional musicians, and enthusiastic amateurs coming together for the love of music and of speculative fiction.
Art: Discussions, demonstrations and events related to art, particularly with tie-ins to the art show.
TV Screenings: We want to be able to present stuff that you simply won't be able to see anywhere else, as well as more easily accessible material with introductions and discussion.
Gaming: We want to showcase both the virtual and non-virtual aspects of gaming at Loncon 3, as well as allowing everyone the opportunity to play games, relax, and have fun.
Academic: A conference of international independent and university-based scholars discussing a range of topics spanning the gamut of speculative fiction.
Exhibits: A set of items to accompany the Exhibits. Examples may include:
Political Cartooning & Science Fiction – an exhibition of cartoons, mostly from the UK and US news media, in which political cartoonists have used science fictional ideas and images to get their messages across.
First World War and Fantastic Fiction
The Petrie Museum of Egyptian Archaeology – the Museum shares information about the 80,000 objects in its collection from Egypt and Sudan.
Angst-Lesspork – a small model railway that draws its inspiration from and is a tribute to the "Discworld" books of Terry Pratchett and in particular the greatest city on the Circle Sea, Ankh-Morpork.
Kid's Company – an exhibition of artwork by children and young people aged 4 to 23, exploring the issues that affect their daily lives and the dreams they hold for the future.
WOOFA: "Workshops of fantastic fun, allegedly," a series of workshops planned for children and their parents and guardians.
Loncon 3 has aimed for the breadth of programming that can only come from diversity: diversity of genders, sexualities, nationalities, ethnicities, religions, physical abilities, education levels, and ages. It is diversity that makes London an amazing, vibrant, and exciting city and we want to reflect that in our participants, our items, and our audiences. We will do our best to welcome everyone and to achieve diversity.
Participants should have received an email from us setting out their schedules. Over 900 people will be appearing on our programme, to help make Loncon 3 an interesting, exciting, relevant and enjoyable experience.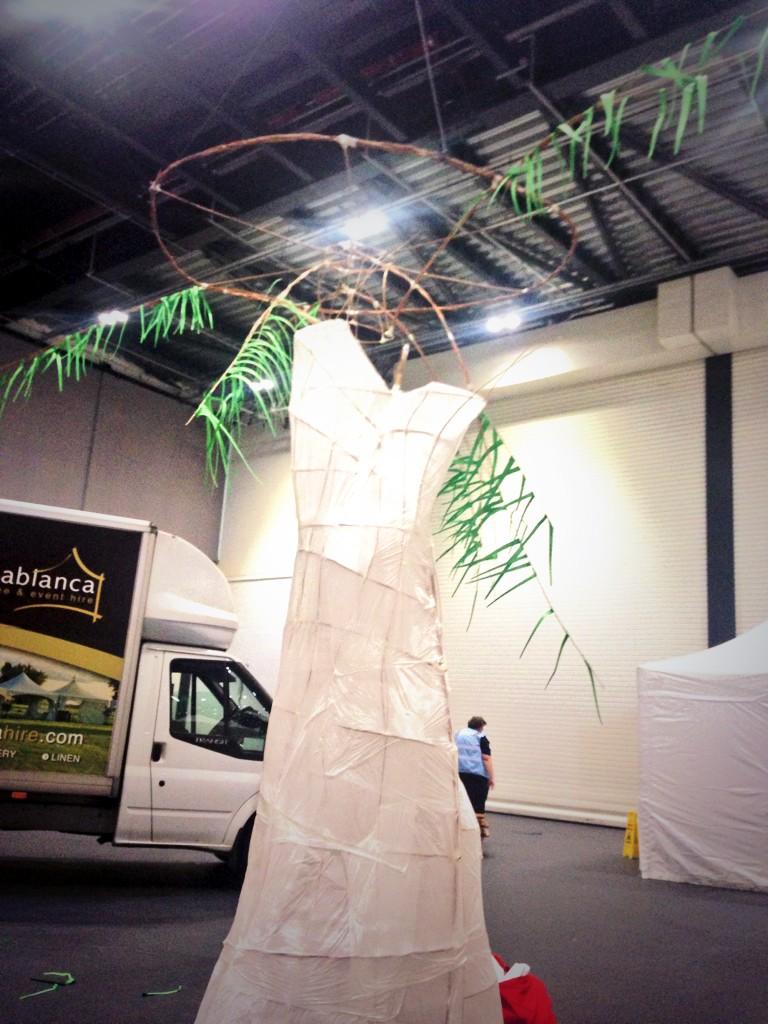 Food and Drink
There'll be a lot of café/bar type space to sit down and enjoy, and a garden outside (this is a British convention so you can rest assured that there will be good local beer. And cider. And wine and spirits and soft drinks too). Participants will also find friends, chill, chat about the brilliant programme items they've seen, and plan the rest of their day.
Fan tables
The Fan Village will host a number of fan tables.
Parties
There will be a number of areas in the hall in which people can run parties (more information here). This will make it easier not only to move around the parties themselves but also to move between the parties, the bar, and everything else we've got going on in the hall that night.
And There's More!
The bar and the parties are only one facet of the social space we're looking to create in the Hospitality Hall. We'll also be hosting some of the programme activities that need more space and time – and which we thought should be open to spectators. For instance, we're planning to host a lot of the gaming, some of WOOFA's more lively events, some ad hoc entertainment, and a variety of fun and games which don't need to be scheduled but can just happen when the time seems right.
Related articles